Retail Fixture Design from Merchants International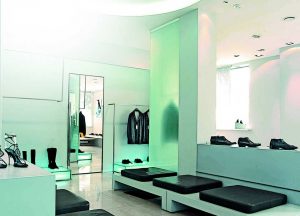 More than just a cookie cutter fixture manufacturer, Merchants International's experienced industrial designers can take your needs and translate them into a conceptual retail fixture design, working with you to exceed expectations and then turn those designs into tangible fixtures and manage the entire end-to-end process, including manufacture, QA and logistics.
Total Supply Chain Management
Through our global network, we cover the entire supply chain, helping to remove risk and cost from your retail fixture design and manufacturing process. We work exceedingly hard on behalf of our clients to reduce costs at every stage whilst maximizing quality, ensuring we keep our overhead as low as possible, delivering maximum cost-effectiveness for every project.
Why Choose MI?
With decades of experience and hundreds of happy clients, get in touch today to talk to us about making your next retail fixture design project a success: